TEAM & GROUP DEVELOPMENT
COACHING
TRAINING
VIRTUAL & IN-PERSON
Customized Leadership Coaching & Training
Team & Group Coaching is a powerful way for each person to learn from their contributions as well as those of the other participants. Through this process, listening and communication skills naturally improve. Each participant takes what they learn in the sessions and begin to communicate differently with their team.
Team coaching is a fantastic opportunity to set an existing or newly formed team up for success. Employees who are, or will be working closely together, form the team coaching group.
Group coaching is a powerful way for each person to learn from their contributions as well as those of the other participants. It is not required that each person work in the same location or even for the same company. What is necessary is that the focus of the group is aligned with the needs of the participants. 
In both scenarios, the open sharing, listening and creative exchange of ideas with a focus on what's possible ensures that the new perspectives are taken back into the workplace. 
Training & Facilitation contact me for your specific needs. As an experienced trainer and facilitator, I specialize in delivering in-person and virtual presentations with a 97% or better participant satisfaction rating.
You're an exceptional facilitator and connected so well with everyone. It was such a treat!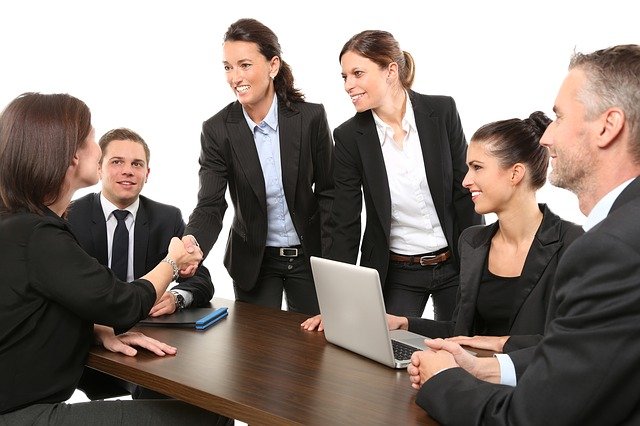 The team or group determines the areas of focus and goals of the coaching program with input from the organization's leadership.
The coach facilitates the sessions for maximum learning. Each participant learns from the shares and contributions of the others.
Overall, team dynamics are expected to improve due to the engagement and awareness created. Through the focus on what's working, and by recognizing the strengths of each member, team and group coaching has the potential to change both the individual participants as well as work cultures.
Duration: four (4) or six (6) months. Meetings are 75 minutes and twice per month.
There are two options for team and group coaching. 1) One, 75-minute meeting per month and monthly e-learning on the month's topic. Another may include e-learning or only two, 75-minute meetings per month.
Number of participants: minimum of four (4) and a maximum of eight (8)
CASE STUDY–A 72% improvement
A team of 9 managers, representing four nationalities in a manufacturing company in Africa, participated in a six-month team coaching program with the e-learning component. They designed the program after determining what was needed to improve their performance, communication and collaboration.
At the beginning they scored their team performance a 4.43 / 10. At the conclusion they recognized a 7.62 / 10, a 72% improvement.
Team Coaching Participants share this feedback:
"We implemented the communication and team skills with great success. We're more engaged and there's better communication. Because of this we're achieving better results. It's like magic!"
~Hassan Diab, Commercial Manager, Provinces – IMEX Trade Co.
"I am trusting myself and others more. Not as afraid to speak up and have learned better techniques to appreciate the team and recognize them more frequently."
~Reynaldo Ramon, Production Manager – IMEX Trade Co.
"I learned how to better express myself and have confidence to speak up. We've realized success in ways I didn't expect. We're much more of a team, sharing ideas and learning from each other. This coaching helped me to learn what's in myself." 
~Amine Yehya, Continuous Improvement Manager, IMEX Trade Co.
Avoid Overwhelm – First 100 Days Leadership Coaching Program
This targeted leadership coaching program serves both newly promoted individuals and experienced leaders with changing roles and responsibilities. Your leadership experience is very similar to an adventure. Adventures are exciting, challenging and have periods of unknown, opportunities for celebration and require planning and strategy to succeed.
You face all of this and more everyday as a leader.
When the rules of the game change you need someone who can help you strategize the best way to play, and win. Through organizational realignments, promotion and downsizing experienced leaders find themselves in leadership roles with changing territories, responsibilities and expectations.
The First 100 Days Leadership Coaching Program helps to improve leadership effectiveness as clients learn to make better decisions thus sparing themselves the time lost in indecision.
Generating immediate ROI and the awareness created remains for life, continuing the return on the investment.