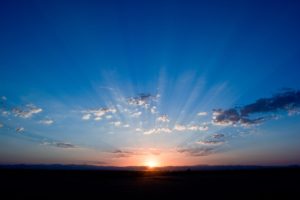 Unstoppable
VIP Coaching Program
You are ready for the Unstoppable VIP Coaching Program if you…
Want to wake up each day filled with excitement, passion and inspiration

Are ready not only for "what's next" but ready to create the what's next

Feel the burning desire to be Unstoppable in you business, career, creative ventures, relationships, in Your Life
Unstoppable is for anyone ready to step into their greatness and take one heck of an exciting journey. It's your life, your adventure!

Unstoppable has six month and one year opportunities designed to propel you into your highest level of productivity, satisfaction, and energy in all areas of your professional and personal life.
Your Unstoppable VIP Coaching Program includes
3 scheduled coching sessions per month
Unlimited check-in calls, text, and email support
Unlimited document review
A VIP Day as your foundation session at the Luxurious Salamander Resort in Middleburg, VA or at a luxurious resort near you (Yes, Scott will fly to you for your VIP Day kickoff!)
Plus…
An optional transformational, week-long trip taken in the first half of your Unstoppable VIP Experience. Just think of the many exciting possibilities.
An adventurous safari to exotic Africa
A challenging mountain trek exploring hidden villages and meeting local people
Thrilling bicycle journey in Europe savoring beautiful scenery, delicious meals and wine
Rejuvenating trip to a luxury island resort, experiencing
Visiting with the spectacular Mountain Gorillas in Uganda and Rwanda
Renewing YOU at Canyon Ranch's Life Enhancement Center

Those are just a few examples of what your perspective-shifting week can be. The world is yours to explore. The experiences are endless. All will help you to focus on you, your goals, and to return with a clear mind. When you return from the transformational experience we'll integrate your insights into clarifying, impactful actions. As a global traveler I'll help you choose the perfect place in this beautiful world for your transformational experience.
As a VIP you have Scott as your 'Coach on Call' in this holistic coaching program where we will be taking you into highest version of you in life, health and wellness, career, and your relationships.

Scroll down to contact Scott to learn more about the Unstoppable VIP Coaching program.