The Awakening Man is a transformational event for men looking to awaken their greatest power, potential and authentic self expression in the world.



We are bringing together a group of courageous men willing to dive deep into what it truly means to be a man in the 21st century; free of any labels, restrictions or limitations.
In August, 2017 this incredible journey will take us down into the Sacred Valley in Peru and up into the majestic and mystical Andes Mountains with other like-minded men as we hike our way to the ancient ruins of Machu Picchu. Throughout the 3 day trek we'll visit Andean villages, meet the local indigenous people and visit local schools in their mountain villages. We will be camping amid the spectacular mountains and experience two traditional, indigenous ceremonies with a local shaman.
We will connect, learn and raise our consciousness. This sacred exploration includes daily reflection, group discussions and exercises all centered around your full integration as a complete and whole human being. There will also be a healthy dose of physical activity, learning, sightseeing and cultural immersion.
Meet Scott and Jonathan and learn more here
Refocus Walk ~ Reston, VA or Riverbend Park, Great Falls, VA
Investment includes 1 private coaching session to be scheduled after the walk
Join us on this half-day Refocus Walk where we will spend the morning hiking the beautiful nature trails in Reston, VA. This will include insightful group exercise, conversations. You will walk away with many insights and new awareness.
The plan is a five mile walk. We will hike in silence for the first portion of it or the majority if agreed upon by the group. Hiking in the off season is a true pleasure as we will likely have most of the trail to ourselves. We will hike at a leisurely pace and allow plenty of time for our coaching work and breaks with a provided snack. Our wrap-up will be at a local restaurant for a light lunch.
Investment: $300.00** includes a snack. Lunch is optional following the walk at a local restaurant ** includes one private coaching session to be scheduled after our walk.
Duration: Four hours – typically meeting at 8:30a
Group size: minimum of one person required
Meeting point: TBD
How to join: Send me a message here and I'll be back in touch to schedule your Refocus Walk
Past Events
The Coach's Retreat – Bali
The Coach's Retreat was an enlivening week of rejuvenation, inspiration, creation, and a dash of adventure. Coaches from all over the world joined in magical Bali for a week of connecting in a deeply authentic way with themselves and their emerging potential.
Click here to listen to a replay of the educational webinar, Why Coaches need a Retreat for Coaches
Books
Transform Your Life – Book 2
This co-cr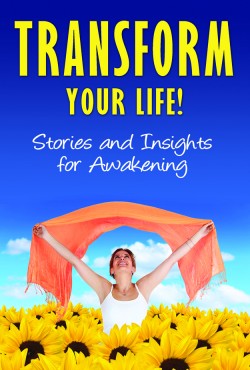 eative work is available in print, ebook, Kindle and Nook versions. I am a contributing author to this book with a chapter on transformation through adventure. It is an exciting read with many stories and ideas which we can put into practice to create for transformation in our own lives. Click the picture for more information and to purchase a copy.
Use the coupon code SCOTT20 to save 20%. The price includes shipping inside the United States plus, your discount code will work for ANY books sold by Transformation Publishing!
52 Activities for Successful International Relocation
I am a contributing author to this work which is a singular source of relevant exercises designed to enhance the
richness of international relocation for individuals and families. It features ready-to-use activities designed to augment information on the stages of cross-cultural transition and increase understanding of the relocation process, while enriching the personal experience and organizational effectiveness of participants.
52 Activities for Successful International Relocation is available in print and Kindle. Click the photo to learn more and purchase.
info@clearinsightscoaching.com | Phone: 571 235-5805